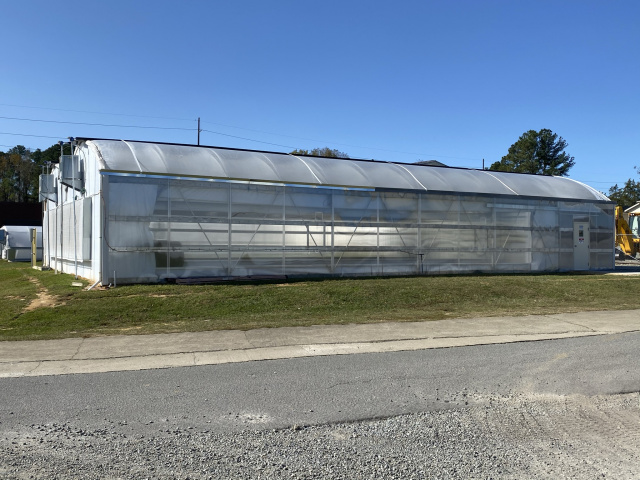 State of the Art
Automated Hemp Greenhouse
CGH is proud to introduce our most recent line of "Hemp Production Greenhouses" for year round production. These greenhouses are our "all Steel" greenhouse structures that have all the necessary equipment to produce quality hemp plants from clone to "Top Shelf" material.
Our greenhouses are available in 22' or 35' wide Gutter Connect or "Stand Alone" structures. Eave heights of 8' and 10' are available. The suggested length is 96' long but can be supplied to the specific length to fit your operation.
Material specifications for the greenhouses are: Bows - 1.9" x 13ga. Ground post 2.875" x 11ga. Purlins 1.315" x 16ga. Trusses are 1.660" x 16ga. Endwall covering is 8mm twinwall polycarbonate and the greenhouse top is double layer 6 mil greenhouse film.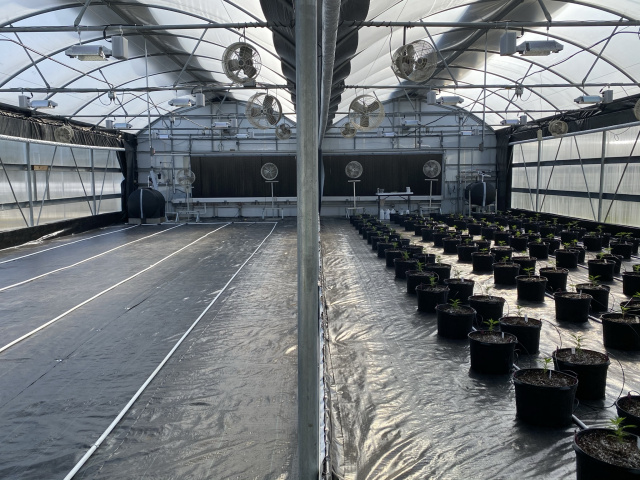 Features of our Hemp Production houses are:
· Ventilation is achieved with 50" slantwall exhaust fans with 60" motorized inlet shutters.
· Greenhouses are heated with 225,000 BTU outside mount, high efficiency heaters.
· Over the top blackout systems with DC motors and reinforced black/white top and side curtains.
Other Options available for our Hemp Production House:
· Overhead and Drip Watering and Systems
· Lighting (High Pressure Sodium or LED)
· Cool Cell Systems for additional cooling capability
· Fan Blackout Kits
· Ventilation Control System with optional cell phone automation capability
· Insect Screening